Arlington, TX Party Bus Service
Arlington Party Bus receives many of the same questions from our new customers when they're traveling with us in this area for the first time, so we thought we'd put together a page that's dedicated to you! We want you to feel confident in your choice of Arlington Party Bus as your top pick for party bus travel. If you have any questions for us that aren't answered below, be sure and reach out to us via phone or email anytime. We look forward to it!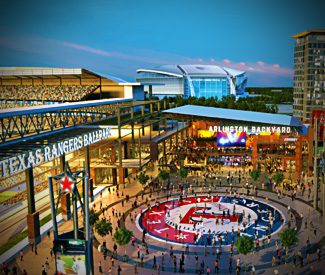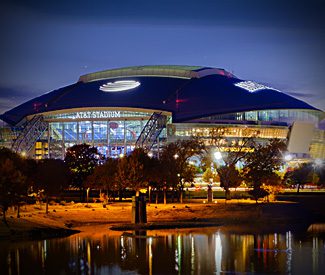 The number one question we're asked at Arlington Party Bus is what kind of vehicles we offer. We'll always refer you to our fleet page where you can take a look at all of our gorgeous interiors, but we also welcome you to come and take a look at our buses in person. We're also asked how many passengers our vehicles can accommodate, and depending on which vehicle, that ranges from 15 in our smaller party buses to an astounding 56 in our enormous charter buses!
We receive a lot of emails about pricing as well. The first thing you'll want to understand is that we offer free instant price quotes with no obligation whatsoever, and you can have that this very second by simply giving us a call. Secondly, our pricing is dynamic, so listing it online is impractical but it all works out in your favor because you'll pay less for our service when fuel prices are low and when business in in lower demand. Let us work with your budget!
Another question we get all the time is, "What kind of events do you service?" Well, this is limited only by your imagination! The ones that we most frequently take our customers to are weddings, bachelor and bachelorette parties, family reunions, birthday parties, sweet sixteen parties, anniversaries, concerts, and sporting events, but by no means are we limited to just those. We can take you virtually anywhere that you need to go, so if you've got a question regarding that, just reach out and let's see what we can do!
Finally, we often receive questions regarding how far our service area extends. We do have a dedicated service area page here on the site that you can take a look at, and you can see that our most popular cities are Arlington, Carrollton, Dallas, Denton, Fort Worth, Frisco, Irving, Garland, Grand Prairie, Mesquite, McKinney, Plano, and Richardson, but we can take you to so many places that are far outside those bounds. If you don't see your desired cities listed above, just give us a call and ask!
All of us at Arlington Party Bus hope that we answered your questions here, but if we didn't, all you've got to do is reach out to us at 682-307-4482 or shoot us a quick email. We can talk about the specifics of your upcoming trip and make sure that we are able to best serve you needs in the ways that are most important to you. Reach out to Arlington Party Bus today for that free price quote and lock down your sweet ride!