Party bus Arlington, TX
Arlington Party Bus receives many of the same questions from our new customers when they're traveling with us in this area for the first time, so we thought we'd put together a page that's dedicated to you! We want you to feel confident in your choice of Arlington Party Bus as your top pick for party buses arlington tx travel. If you have any questions for us that aren't answered below, be sure and reach out to us via phone or email anytime. We look forward to it. Party buses and Arlington, TX limo will make your life much more easier. Keep reading to lean more about how we can provide the best party bus service for your special event in Arlington, Dallas, Grand Prairie, Haltom City, and more
We have the perfect solution for all your problems if you're looking for a fancy new option for partying with all your friends. Arlington party bus rental will take all your events to a new stage of fun and uniqueness that you've dreamed about with an amazing service. It doesn't matter what event you have in mind. Arlington tx limo is ready to have you all aboard. Is any special occasion coming? Here, we'll guarantee you the best limo party with all your friends and family. Could you do yourself a favor and reach us now? Our hot and unique Hummer limo is waiting for you all. Arlington, TX limo service will ensure your friends and family have a good time at the best limo party they have ever been to.
For any private transportation you need, we have a fantastic Arlington, Texas car service. Imagine you need a vehicle to DFW International Airport; no worries, we have you covered. We offer tremendous benefits, so you don't have to worry about anything. We'll pick you up on time, so everything goes fine with your flight. We count on a lovely complete luxury fleet of many rides that you can pick at affordable prices. In case you need any corporate vehicle or sporting event transportation, our Mercedes sprinter is ideal for those scenarios, we are sure that you will enjoy much more the match of your favorite team at any sporting event with our limo buses. Our bus Arlington is also ready to take your family to a marvelous time at six flags. We love kids and know how happy they are when they are on a rollercoaster.
Party bus and limo service in Arlington, TX
Hummer limos are the new hotties for a bachelor party. We intend that people from Arlington, TX, can fulfill all their dreamy plans with our rides and explore extraordinary sensations. We can go to many destinations, such as Forest hill and Haltom City. We want you all to have a memorable night on the town, which could be on any of our rides. For big party groups, our party bus Arlington is ready. If you're looking for something more private with your fiance, our Arlington, tx limo will take care of all your transportation needs. This is definitely the best party bus rental all over Arlington, tx, and we are determined to provide you with an exceptionally high-quality limo buses and limousine service.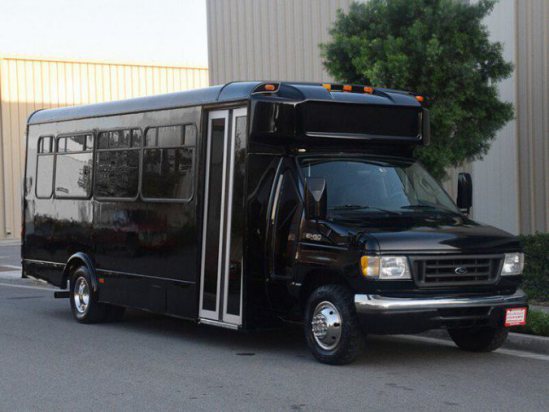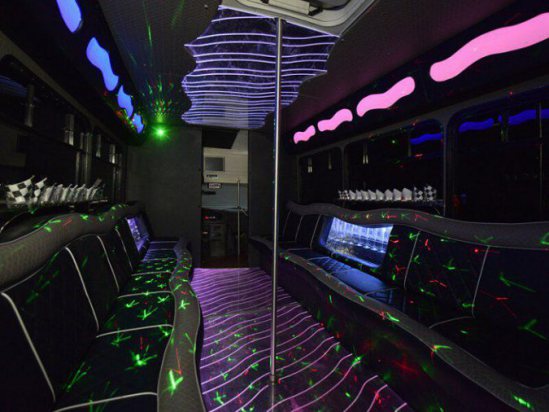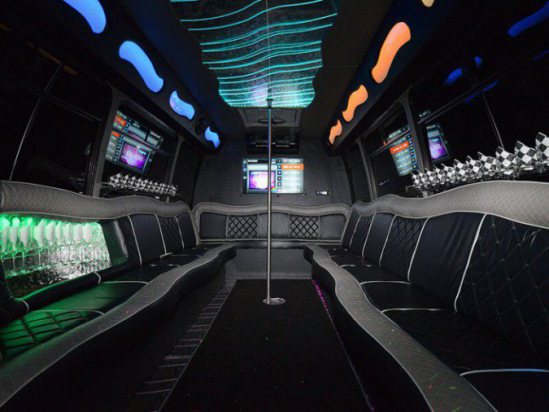 The number one question we're asked at Arlington Party Bus Service is what kind of vehicles we offer. We'll always refer you to our fleet page where you can take a look at all of our gorgeous interiors, but we also welcome you to come and take a look at our limo bus in person. We're also asked how many passengers our vehicles can accommodate, and depending on which vehicle, that ranges from 15 in our smaller party buses to an astounding 56 in our enormous charter buses. Ideal for big concerts transportation at Richland Hills, our Arlington party buses are excellent for all your plans, such as a great bachelorette party or an upcoming wedding. We count on high professional service for you, willing to help you as soon as you contact us. Party bus rentals are here to take your events to the highest level of fun.
We receive a lot of emails from all places at Arlington, Texas about pricing on our party bus arlington as well. The first thing you'll want to understand is that we offer free instant price quotes for limousine service and party buses with no obligation whatsoever, and you can have that this very second by simply giving us a call. Secondly, our pricing is dynamic, so listing it online is impractical but it all works out in your favor because you'll pay less for our limo service when fuel prices are low and when business in in lower demand. Let us work with your budget!
Bachelorette parties, weddings, and more!
Another question we get all the time is, "What kind of events do you service?" Well, this is limited only by your imagination! The ones that we most frequently take our customers to are weddings, bachelor and bachelorette parties, family reunions, birthday parties, sweet sixteen parties, anniversaries, concerts, and sporting events, but by no means are we limited to just those. Our limo buses can do any event you have in mind. We can take you virtually anywhere that you need to go and don't forget our great car service, so if you've got a question regarding that, just reach out and let's see what we can do! We also provide DFW International Airport car service.
Suppose you want the best party at your next birthday party; it definitely needs to count with our out-of-this-world bus rental limo service. Can you imagine a bachelorette party inside one of our best party buses and you all going to the most amazing places in town? Our professional chauffeurs will ensure you guys don't have to worry about anything. In our party bus company, we want to offer our distinguished clients the best facilities, so you all have a blast inside with our excellent service and a great night on the town. For that purpose, we have all the most outstanding amenities for your incoming special event, including laser lights,tinted windows, ultimate sound system, neon lights,dance floor and a full beverage bar so you can have a fantastic night on the town.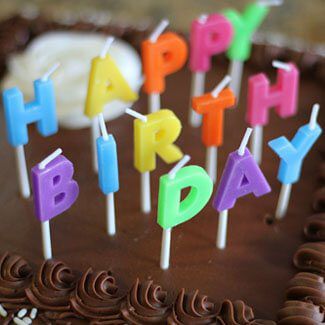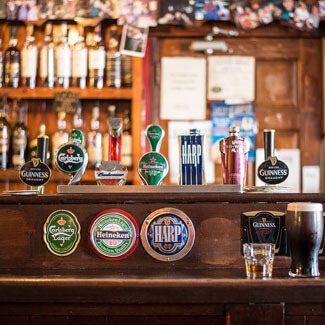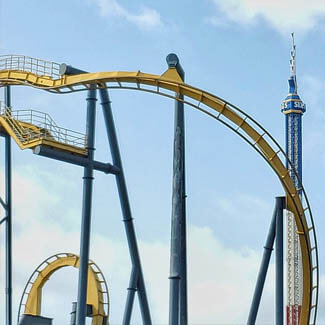 Finally, we often receive questions regarding how far our service area extends, we want to let you know that our service is not only at Arlington, Texas. We do have a dedicated service area page here on the site that you can take a look at, and you can see that our most popular cities are Arlington, Carrollton, DFW area, Denton, Fort Worth, Frisco, Irving, Garland, Grand Prairie, Mesquite, McKinney, Plano, and Richardson, but we can take you to so many places that are far outside those bounds such as Tarrant County. If you don't see your desired cities listed above, just give us a call and ask. Welcome to the most cheap party bus rentals in business transportation!
All of us at party bus Arlington hope that we answered your questions here and you make up your mind for your next special day at Dallas Fort Worth and it surrounding cities in a lovely limo bus, but if we didn't, all you've got to do is reach out to us at 682-307-4482 or shoot us a quick email. We can talk about the specifics of your upcoming trip and make sure that we are able to best serve you needs in the ways that are most important to you. Reach out to our party bus rental today for that free price quote and lock down your sweet ride! There's no service that can compare with a unique limousine service. IIf you want to feel like a boss or receive significant admiration from everyone, you have to give it a taste of a fantastic limo service. Indeed, it is an experience you won't forget for a while.